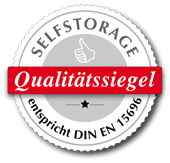 Moving boxes
Unsure how many boxes you need? We will give you enough and then charge only for the quantity you actually use. With DeineLagerBox you pay only for the boxes you use. Transparent and fair prices are a given for us. And this has convinced many customers of the value of our services.
Our top-quality moving boxes are in demand:
Dimensions: height 37 cm, length 50 cm, width 35 cm
Volume: approx. 65 liters
Price: €2.90/box incl. tax
Made-in-Tyrol corrugated boxes with handles and double bottoms
Do you need extra-sturdy moving boxes? Contact our company's experienced team and they will be happy to assist you with our furniture transportation or relocation services. We look forward to meeting your needs!